IFFIm helps COVAX bring fair, global access to COVID-19 vaccines
IFFIm helps COVAX bring fair, global access to COVID-19 vaccines
10 May 2021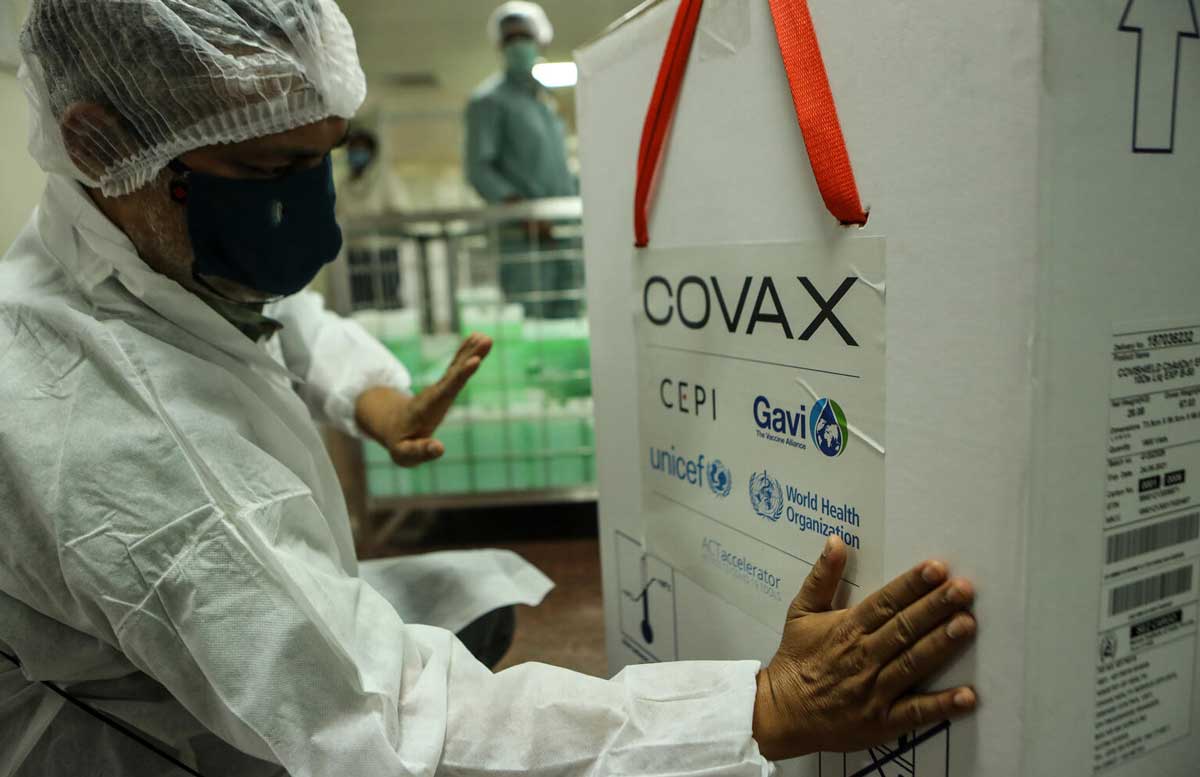 Photo credit: UNICEF/UN0420496/Krishnan
With vaccine bonds, donors and private investors are tackling the toughest global health crisis in a century. In the spring of 2020, as the novel coronavirus began to envelop the world, it was clear that a vaccine, available everywhere, would be essential to stem the pathogen's spread.
With vaccine bonds, donors and private investors are tackling the toughest global health crisis in a century
In the spring of 2020, as the novel coronavirus began to envelop the world, it was clear that a vaccine, available everywhere, would be essential to stem the pathogen's spread. There was also a consensus that Gavi, the Vaccine Alliance, had to be part of the mammoth effort to make vaccines available to the world, especially lower-income countries. Since then, Gavi has played a leading role in the COVAX Facility, whose aim is to ensure people in all countries around the world, particularly those with few resources, have access to COVID-19 vaccines.
COVAX, which has already shipped tens of millions of doses (and counting), is moving steadily toward its goal of helping countries that would otherwise lack the economic and political clout to get their fair share COVID-19 vaccines. During previous pandemics – such as H1NI in 2009 – poorer countries struggled to obtain vaccines.
So Gavi – along with WHO and the Coalition for Epidemic Preparedness Innovations (or CEPI) – partnered to implement COVAX, the vaccine pillar of WHO's ACT-A pandemic response, last year to be a bulwark against a repeat of that scenario not only because it is the right humanitarian policy but also because in a pandemic it is futile to vaccinate only part of the world. No country is safe until all are.
Gavi brings to COVAX more than two decades of experience in dramatically expanding the availability of vaccines in countries that had struggled to afford the vaccines and lacked the strong infrastructure to deliver them.
Gavi also brought to the task a complement of potent innovative finance tools that provide the flexibility to finance its mission. Among those tools is IFFIm, which for a decade and a half has accelerated the availability of funding for Gavi's work.
Now, against a backdrop of a global public health emergency, Gavi is turning to IFFIm as a solution to close the funding gap. Indeed, IFFIm has already been pressed into service to meet the vast funding needs of the Gavi COVAX Advance Market Commitment (or AMC), a fund to develop and procure COVID-19 vaccines for lower-income countries.
Since 2006, IFFIm has issued its vaccine bonds on capital markets around the world to raise immediately available financing for Gavi backed by long-term commitments by 10 sovereign donors. In that time, IFFIm has harnessed the growing enthusiasm for social bonds among investors globally – both institutional and retail - to frontload more than US$ 7.6 billion through 38 issues in eight currencies for pressing global public health needs. That funding provided essential support to Gavi's immunisation programmes in lower-income countries – such as for the pentavalent vaccine and combatting measles and polio, and strengthening country health systems. Also, IFFIm has provided stand-by funding for Gavi's response to emerging threats such as the Ebola outbreak. (Gavi has, since the Ebola outbreak in West Africa, supported the production and distribution of a new Ebola vaccine).
Donors support COVAX AMC through IFFIm
Many donor governments have already contributed generously to the COVAX AMC, and Gavi is currently in the midst of a campaign to raise an additional $2 billion for that need – above and beyond US$ 6.3 billion already raised. At the 15 April launch of this new fundraising campaign, donors announced early pledges worth nearly US$ 400 million towards the US$ 2 billion goal.
But at a time when those same governments are spending unprecedented sums of money on domestic and global public health and economic responses to the pandemic, IFFIm helps ease their loads by allowing them to spread their commitments to COVAX over many years. Donors whose grant schedules could benefit from flexibility and frontloading have the option to support the COVAX AMC through IFFIm.
So far, Australia, Norway, Spain, Sweden and the United Kingdom have given a combined $US 1.13 billion equivalent in long-term commitments that IFFIm vaccine bonds will convert to funding immediately available to the COVAX AMC.
IFFIm has also made available its powerful frontloading capacity to CEPI, which coordinates and accelerates COVID-19 vaccine research and development for COVAX. Both Italy (€5 million) and Norway (NOK 2 billion) have made long-term contributions to IFFIm as a way to support CEPI.
Against these and other long-term contributions, IFFIm has already raised funding to support the COVID-19 response through three bond issues.
The first, completed in July 2020, raised 2 billion Norwegian Kroner (approximately US$ 200 million) for CEPI – against a long-term contribution by the Norwegian government. Of the transaction, Gavi's CEO, Dr Seth Berkley, noted, "Building on our long, highly productive partnership with Norway, we are applying this proven innovative finance tool to produce safe and effective vaccines that could be a game changer in the fight against one of the greatest global health threats in more than a century."
The second, a US$ 500 million 3-year fixed rate benchmark vaccine bond, executed in October 2020, provided funding Gavi could choose to apply to its core immunisation programmes (that's to say, non-COVID vaccines) and to the development and distribution of eventual COVID-19 vaccines through COVAX. A third transaction in April 2021 – 5-year fixed rate vaccine bonds – raised US$ 750 million, which Gavi will also be able to use for both COVAX AMC and core programmes.
By pooling resources from all participating countries and donors to the AMC, COVAX has established the buying power to reserve a significant portion of ultimately successful vaccine candidates. Also, and perhaps more importantly, with a pool of many billions of dollars, COVAX has the power to negotiate with manufacturers to commit doses at favourable prices. With the additional $US 2 billion that it is now seeking from donors, Gavi aims to secure at least 1.8 billion doses for delivery to lower-income AMC participants in order to protect nearly 30% of the population.
IFFIm has been an indispensable asset within a COVAX enterprise that is trying to do something of a scale and speed that has never been attempted and that needs large amounts of financing – sooner than later. COVAX's journey has only just begun, and so has IFFIm's role in it.
Restricted Access Library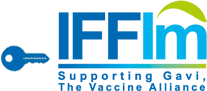 The material in this Restricted Access Library is intended to be accessed only by persons with residence within the territory of a Member State of the European Union and is not intended to be viewed by any other persons. The material in this Restricted Access Library is provided by IFFIm for information purposes only and the materials contained herein were accurate only as of their respective dates. Certain information in the materials contained herein is not intended to be, and is not, current. IFFIm accepts no obligation to update any material contained herein.
Persons with residence outside the territory of a Member State of the European Union who have access to or consult any materials posted in this Restricted Access Library should refrain from any action in respect of the securities referred to in such materials and are otherwise required to comply with all applicable laws and regulations in their country of residence.
By clicking Access restricted content: DYNAMIC-LINK-TEXT I confirm that I have read and understood the foregoing and agree that I will be bound by the restrictions and conditions set forth on this page.
The materials in this Restricted Access Library are for distribution only to persons who are not a "retail client" within the meaning of section 761G of the Corporations Act 2001 of Australia and are also sophisticated investors, professional investors or other investors in respect of whom disclosure is not required under Part 6D.2 of the Corporations Act 2001 of Australia and, in all cases, in such circumstances as may be permitted by applicable law in any jurisdiction in which an investor may be located.
The materials in this Restricted Access Library and any documents linked from it are not for access or distribution in any jurisdiction where such access or distribution would be illegal. All of the securities referred to in this Restricted Access Library and in the linked documents have been sold and delivered. The information contained herein and therein does not constitute an offer for sale in the United States or in any other country. The securities described herein and therein have not been, and will not be, registered under the U.S. Securities Act of 1933, as amended (the "Securities Act"), and may not be offered or sold in the United States except pursuant to an exemption from, or in a transaction not subject to, the registration requirements of the Securities Act and in compliance with any applicable state securities laws.
Each person accessing the Restricted Access Library confirms that they are a person who is entitled to do so under all applicable laws, regulations and directives in all applicable jurisdictions. Neither IFFIm nor any of their directors, employees, agents or advisers accepts any liability whatsoever for any loss (including, without limitation, any liability arising from any fault or negligence on the part of IFFIm or its respective directors, employees, agents or advisers) arising from access to Restricted Access Library by any person not entitled to do so.