Norway contributes NOK 2 billion to IFFIm
Norway contributes NOK 2 billion to IFFIm
Norway contributes NOK 2 billion to IFFIm
12 June 2020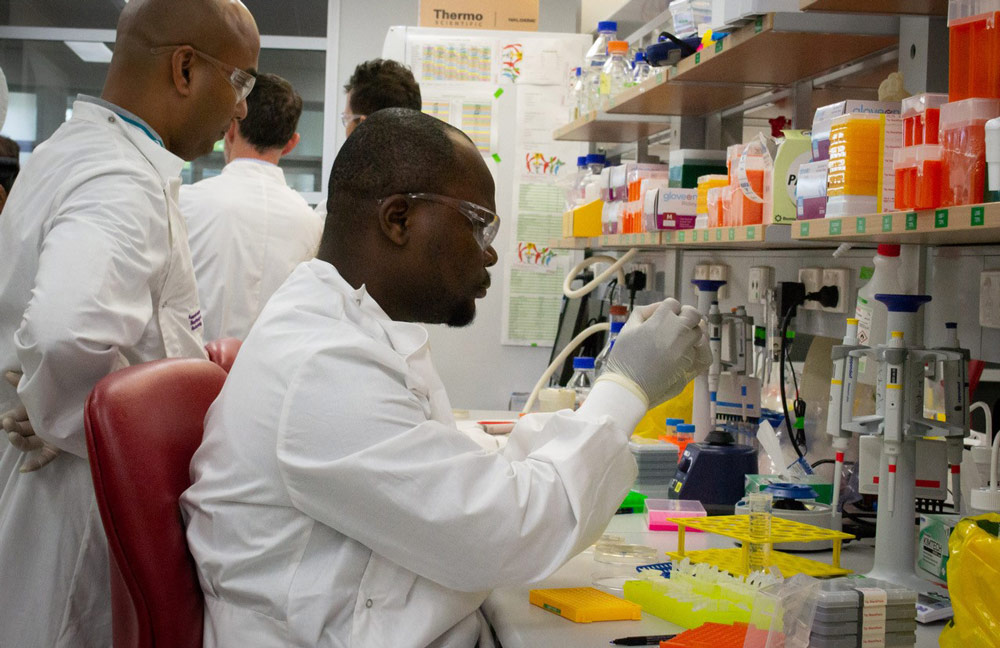 University of Queensland scientists are busy in the lab, as part of an international collaboration to develop a vaccine for the recent coronavirus outbreak. Photo credit: University of Queensland.
The pledge will back Vaccine Bonds, funding CEPI's COVID-19 programme.
The pledge will back Vaccine Bonds, funding CEPI's COVID-19 programme
London, 12 June 2020 – The Kingdom of Norway has committed NOK 2 billion (approximately US$ 200 million) to the International Finance Facility for Immunisation (IFFIm) to issue Vaccine Bonds that will expedite funding through Gavi, the Vaccine Alliance (Gavi) to the Coalition for Epidemic Preparedness Innovations (CEPI), which is working to rapidly develop COVID-19 vaccine candidates.
Norway had announced an allocation of more than NOK 2 billion in increased support for vaccine development on 26 March 2020. As part of that effort, Norway will pay pledges to IFFIm over ten instalments for the period 2021 to 2030 and utilise IFFIm's innovative frontloading mechanism to raise NOK 2 billion on the capital markets immediately through Vaccine Bonds.
Proceeds from the Vaccine Bonds will be disbursed to Gavi, which intends to use such funds in support of CEPI, the Oslo-based, public-private initiative set up to accelerate the development of vaccines against emerging infectious diseases. CEPI has made an urgent call for US$ 2 billion to support the development of a vaccine against the virus responsible for COVID-19. The World Bank, IFFIm's Treasury Manager, is responsible for coordination of the issuance.
This pledge follows a previous contribution of NOK 600 million supporting CEPI through IFFIm and Gavi that resulted in a July 2019 Vaccine Bond transaction and raised funding for CEPI's work developing vaccines against emerging infectious diseases.
"The crisis we are in now requires resources on a massive scale. This is what IFFIm was designed to do," said Dag-Inge Ulstein, Norwegian Development Minister. "With today's pledge, IFFIm, Gavi and CEPI can leverage each other's resources in a collective approach to defuse the threat of COVID-19 and make the world a safer place."
"We are delighted by Norway's decision to support CEPI through IFFIm in response to the COVID-19 pandemic," said IFFIm Board Chair Cyrus Ardalan. "Norway, as one of IFFIm's founding donors, has been steadfast in its commitment to innovative finance and the use of vaccines to save lives."
In addition to this commitment, Norway recently renewed its overall contribution to Gavi's 2021 to 25 period of NOK 10.25 billion, including a pledge to IFFIm of NOK 4 billion over the next 10 years (approximately US$ 400 million). Norway is a founding IFFIm donor and had committed a total of US$ 330 million since 2006.
"IFFIm has for years played an essential role in the success of Gavi's immunisation programs in some of the world's poorest countries," said Dr Seth Berkley, CEO of Gavi. "We're now applying that proven tool to the most urgent crisis in more than a century. With Norway's pledge, IFFIm and Gavi can support CEPI's ambitious programme to find a vaccine to fight this pandemic."
"This pledge is an important step forward to deliver a safe, effective and globally accessible COVID-19 vaccine as quickly as possible," said Dr Richard Hatchett, CEO of CEPI. "We're grateful to the Norwegian government and to Gavi and IFFIm for their partnership."
IFFIm was established in 2006 in support of Gavi as a way to accelerate funding for immunisation in the world's poorest countries. IFFIm has been instrumental in accelerating Gavi's impact and safeguarding financial flexibility. Since 2006, IFFIm has leveraged donor pledges – including from Norway – to issue Vaccine Bonds on global capital markets, generating approximately US$ 6.2 billion through 35 issuances in eight currencies. IFFIm is widely regarded as a pioneering social bond issuer, and Vaccine Bonds have enjoyed strong demand from socially responsible investors due to the clarity and focus of Gavi's mission.
Restricted Access Library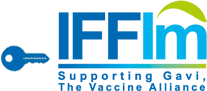 The material in this Restricted Access Library is intended to be accessed only by persons with residence within the territory of a Member State of the European Union and is not intended to be viewed by any other persons. The material in this Restricted Access Library is provided by IFFIm for information purposes only and the materials contained herein were accurate only as of their respective dates. Certain information in the materials contained herein is not intended to be, and is not, current. IFFIm accepts no obligation to update any material contained herein.
Persons with residence outside the territory of a Member State of the European Union who have access to or consult any materials posted in this Restricted Access Library should refrain from any action in respect of the securities referred to in such materials and are otherwise required to comply with all applicable laws and regulations in their country of residence.
By clicking Access restricted content: DYNAMIC-LINK-TEXT I confirm that I have read and understood the foregoing and agree that I will be bound by the restrictions and conditions set forth on this page.
The materials in this Restricted Access Library are for distribution only to persons who are not a "retail client" within the meaning of section 761G of the Corporations Act 2001 of Australia and are also sophisticated investors, professional investors or other investors in respect of whom disclosure is not required under Part 6D.2 of the Corporations Act 2001 of Australia and, in all cases, in such circumstances as may be permitted by applicable law in any jurisdiction in which an investor may be located.
The materials in this Restricted Access Library and any documents linked from it are not for access or distribution in any jurisdiction where such access or distribution would be illegal. All of the securities referred to in this Restricted Access Library and in the linked documents have been sold and delivered. The information contained herein and therein does not constitute an offer for sale in the United States or in any other country. The securities described herein and therein have not been, and will not be, registered under the U.S. Securities Act of 1933, as amended (the "Securities Act"), and may not be offered or sold in the United States except pursuant to an exemption from, or in a transaction not subject to, the registration requirements of the Securities Act and in compliance with any applicable state securities laws.
Each person accessing the Restricted Access Library confirms that they are a person who is entitled to do so under all applicable laws, regulations and directives in all applicable jurisdictions. Neither IFFIm nor any of their directors, employees, agents or advisers accepts any liability whatsoever for any loss (including, without limitation, any liability arising from any fault or negligence on the part of IFFIm or its respective directors, employees, agents or advisers) arising from access to Restricted Access Library by any person not entitled to do so.