IFFIm Appoints Kenneth Lay as Chair of its Board of Directors
IFFIm Appoints Kenneth Lay as Chair of its Board of Directors
IFFIm Appoints Kenneth Lay as Chair of its Board of Directors
29 October 2020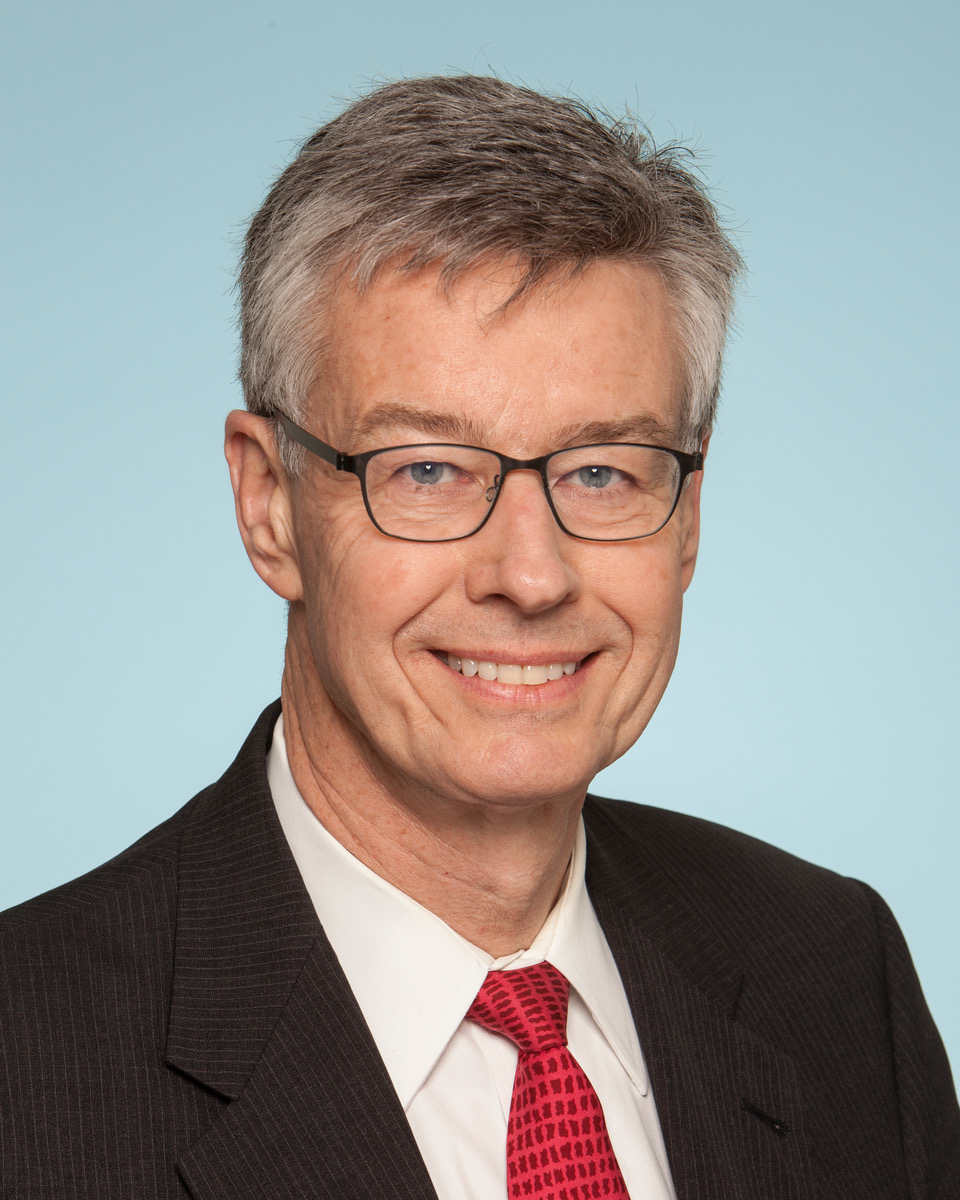 Kenneth Lay
Lay succeeds Cyrus Ardalan, who introduced CEPI programme and led successful replenishment raising over US$ 926 million.
Lay succeeds Cyrus Ardalan, who introduced CEPI programme and led successful replenishment raising over US$ 926 million
London, 29 October 2020 – The Board of Directors of the International Finance Facility for Immunisation (IFFIm) has selected Kenneth Lay, a former World Bank executive with extensive capital markets experience, as its next Chair. Mr Lay replaces Cyrus Ardalan, whose term as Chair expires on 1 January 2021.
A former Treasurer of The World Bank, a role he held prior to 2011 and during IFFIm's founding, Mr Lay joins five other directors with extensive backgrounds in banking and international capital markets, as well as experience in supranational, government and development finance.
"IFFIm has been a gamechanger for innovative finance and health development," said Mr Lay. "I am excited to join the Board and be part of the next era as IFFIm looks to provide flexible funding to meet Gavi's needs, and also to frontload surge funding to address COVID-19."
Mr Lay will take over as Chair from international banking executive Cyrus Ardalan, who served eight years on the IFFIm board, including three years as Board Chair. During his tenure as Chair (2018 to 2020), Mr Ardalan helped further strengthen IFFIm's unique value and impact by spearheading the effort to facilitate IFFIm funding support to the Coalition for Epidemic Preparedness Innovations, or CEPI. Mr Ardalan as Chair oversaw three Vaccine Bond issuances, including a 2020 issuance that raised NOK 2 billion in urgently needed funding for CEPI's COVID-19 programme. Mr Ardalan also led IFFIm's successful 2020 replenishment, which raised US$ 926 million in donor pledges, the largest one-time increase in resources since IFFIm's inception.
"Gavi is immensely grateful to Cyrus for his remarkable work on the IFFIm Board over the last eight years, and we have benefitted greatly from his wise guidance and diligent work as Board Chair," said Dr Seth Berkley, CEO of Gavi, the Vaccine Alliance. "As we say goodbye to Cyrus, we welcome Ken Lay to the IFFIm Board, and look forward to tapping his rich experience and passion for global health to lead IFFIm and support Gavi."
"Ken has served in many roles across institutions and private sectors in areas where IFFIm is highly engaged. He understands IFFIm's history and future potential from his time at the World Bank, during IFFIm's founding," said Mr Ardalan. "He is someone who thinks outside the box on how to finance initiatives to fund global public goods."
Mr Lay joins IFFIm at a time of high demand for public and private investment in global health and vaccines. Established in 2006, IFFIm has, to date, received $6.8 billion in multi-year pledges, which it has used to back the issuance of Vaccine Bonds sold on capital markets to raise flexible, immediate funding for Gavi, the Vaccine Alliance. Gavi's programmes save children's lives and protect people's health by increasing use of vaccines in lower-income countries. IFFIm bonds have proven attractive to investors in institutional and retail markets, by offering a portfolio diversification opportunity and attractive returns in an award-winning socially responsible investment.
Mr Lay is currently Senior Managing Director of The Rock Creek Group, an asset management firm based in Washington, D.C., that manages globally diversified portfolios of public and private assets for major institutional investors. In addition to his responsibilities in the firm, Mr Lay works with international institutions, private foundations and NGOs seeking to develop new approaches to increasing the scale and reducing the cost of financing for humanitarian, environmental and other global priorities.
As Treasurer of The World Bank, Mr Lay and his colleagues managed more than $100 billion in investments for the Bank and other international financial institutions and for more than 40 of the World Bank's member countries' central banks, sovereign wealth and pension funds. He also led the World Bank Treasury's banking and capital markets programmes as they delivered financing and risk management for the World Bank itself and introduced green bonds and catastrophe bonds to deepen the institution's engagement in mitigation of and adaptation to climate change.
At other stages in his World Bank career, Mr Lay served as a country director in Latin America and Southeastern Europe. In an earlier stint in the World Bank Treasury, he conceived and led the issuance of the first "global bond," which has become a principal vehicle for sovereign and supranational financing in international markets.
Before joining the World Bank, Mr Lay was an enforcement lawyer with the U.S. Securities and Exchange Commission, where he headed the branch of corporation finance enforcement.
Mr Lay holds a BA from Dartmouth College, a JD from the George Washington University, the CFA designation and active membership in the State Bar of California. Since 1992, he has supervised his family's ranch in Converse County, Wyoming.
Restricted Access Library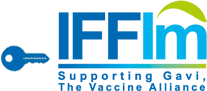 The material in this Restricted Access Library is intended to be accessed only by persons with residence within the territory of a Member State of the European Union and is not intended to be viewed by any other persons. The material in this Restricted Access Library is provided by IFFIm for information purposes only and the materials contained herein were accurate only as of their respective dates. Certain information in the materials contained herein is not intended to be, and is not, current. IFFIm accepts no obligation to update any material contained herein.
Persons with residence outside the territory of a Member State of the European Union who have access to or consult any materials posted in this Restricted Access Library should refrain from any action in respect of the securities referred to in such materials and are otherwise required to comply with all applicable laws and regulations in their country of residence.
By clicking Access restricted content: DYNAMIC-LINK-TEXT I confirm that I have read and understood the foregoing and agree that I will be bound by the restrictions and conditions set forth on this page.
The materials in this Restricted Access Library are for distribution only to persons who are not a "retail client" within the meaning of section 761G of the Corporations Act 2001 of Australia and are also sophisticated investors, professional investors or other investors in respect of whom disclosure is not required under Part 6D.2 of the Corporations Act 2001 of Australia and, in all cases, in such circumstances as may be permitted by applicable law in any jurisdiction in which an investor may be located.
The materials in this Restricted Access Library and any documents linked from it are not for access or distribution in any jurisdiction where such access or distribution would be illegal. All of the securities referred to in this Restricted Access Library and in the linked documents have been sold and delivered. The information contained herein and therein does not constitute an offer for sale in the United States or in any other country. The securities described herein and therein have not been, and will not be, registered under the U.S. Securities Act of 1933, as amended (the "Securities Act"), and may not be offered or sold in the United States except pursuant to an exemption from, or in a transaction not subject to, the registration requirements of the Securities Act and in compliance with any applicable state securities laws.
Each person accessing the Restricted Access Library confirms that they are a person who is entitled to do so under all applicable laws, regulations and directives in all applicable jurisdictions. Neither IFFIm nor any of their directors, employees, agents or advisers accepts any liability whatsoever for any loss (including, without limitation, any liability arising from any fault or negligence on the part of IFFIm or its respective directors, employees, agents or advisers) arising from access to Restricted Access Library by any person not entitled to do so.