Channeling private sector participation to optimise results: Q&A with Ingrid van Wees
Channeling private sector participation to optimise results: Q&A with Ingrid van Wees
17 December 2021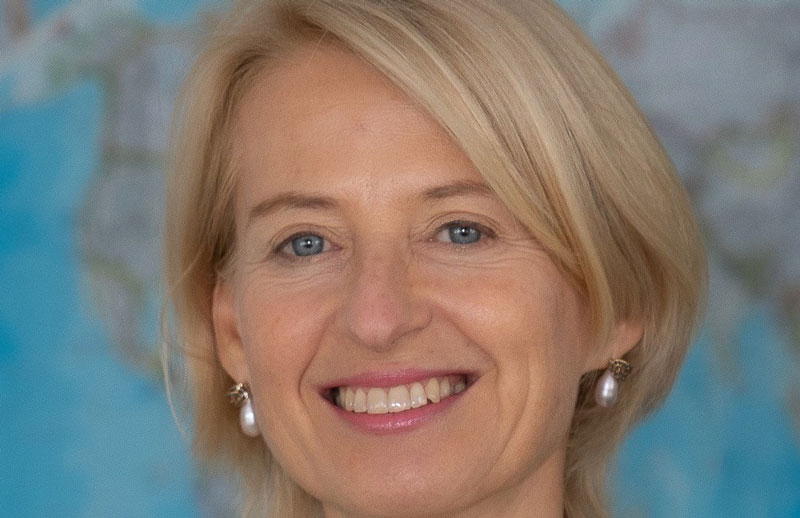 Ingrid van Wees
Ingrid van Wees joined the IFFIm board on 1 October 2021. Until December 2021 she was Vice President for Finance and Risk Management of the Asian Development Bank (ADB), based in Manila, the Philippines.
Ingrid van Wees joined the IFFIm board on 1 October 2021. Until December 2021 she was Vice President for Finance and Risk Management of the Asian Development Bank (ADB), based in Manila, the Philippines. She moved to development banking after a career in the private sector with leading international companies in infrastructure and consumer goods from 1992 to 2004. Ms van Wees is a Dutch citizen.
Tell us about your life. What experiences and people shaped you as a person and influenced your career?
I was born in the sixties when my parents were dancing to the Beatles and the Rolling Stones. Raised in the Netherlands, a small coastal country strong in international trade, I was looking beyond its borders from a young age, and when I got a passport, I traveled the world extensively. After a few years of work, I got an MBA in France, a truly international experience, which allowed me to spread my wings further. My passion has always been working with emerging and developing countries, and I am grateful for the opportunity to spend a large part of my career working with these countries.
My maternal grandmother played an important role in my choosing to work for a living. I remember her as a charismatic and articulate woman who travelled to Paris by herself at a young age. She only married in her thirties in order to obtain an education and earn her own living. Her path was a very unusual for a woman born in 1906, and an inspiration to me.
Before joining ADB, you worked in the private sector and then at DEG, the German Development Finance Institution, a subsidiary of KfW Development Bank. How do you think the private sector can be better engaged to help finance development?
Private sector participation, like water, can be channeled to assist with sustainable development. Its participation can be fostered through the creation of a conducive business ecosystem where legal, regulatory and policy frameworks are aligned to attract local and foreign private sector investments. Disincentives have been removed. In addition, financial intermediaries can be mobilized and incentivized to catalyse sustainable private sector investment.
The early development of wind and solar energy technology, for example, were fostered in Germany through subsidised tariffs and capital investment. In 2020, the U.S. fast tracked the development of COVID-19 vaccines, through Operation Warp Speed by eliminating an investment constraint, access to financial capital, to promote innovation.
Equally important, however, is the elimination of harmful incentives and policies that channel private sector investment in undesired areas, such as overfishing. This should complement the transition to a sustainable future for all.
The pandemic has given rise to greater interest in vaccine bonds as a model. What opportunities do you see for IFFIm in 2022 and beyond?
Thematic bonds, such as vaccine, gender, education, and blue bonds focused on environmental and social themes are becoming more popular. Demand is driven by an increasingly diversified and global investor base looking to contribute. This diversification is enlarging the funding pool available for the kind of assistance provided by IFFIm.
Having demonstrated the interest in vaccine bonds, IFFIm could work with Gavi beneficiaries to develop a sovereign vaccine bond program with dedicated usage of proceeds, ensuring future funding, similar to green bonds.
You were based in the Philippines. How do you think IFFIm could broaden its network in Asia?
The COVID-19 pandemic has highlighted the risks of outbreaks, its great cost to societies, and the importance of coordinated global vaccination programs captured by the slogan, "we're only safe when we are all safe." The COVAX program has increased the visibility of Gavi and underscored its role. This heightened awareness might prove a fertile ground for expanding the sovereign donor base beyond Europe into Asia.
What advice do you have for people interested in a career in developmental finance?
Start a conversation with someone in your network, consider your own motivation, and apply at your national or an international institution. The reduction in salary you might experience is offset by an increase of job satisfaction.
Restricted Access Library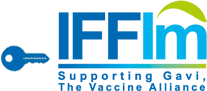 The material in this Restricted Access Library is intended to be accessed only by persons with residence within the territory of a Member State of the European Union and is not intended to be viewed by any other persons. The material in this Restricted Access Library is provided by IFFIm for information purposes only and the materials contained herein were accurate only as of their respective dates. Certain information in the materials contained herein is not intended to be, and is not, current. IFFIm accepts no obligation to update any material contained herein.
Persons with residence outside the territory of a Member State of the European Union who have access to or consult any materials posted in this Restricted Access Library should refrain from any action in respect of the securities referred to in such materials and are otherwise required to comply with all applicable laws and regulations in their country of residence.
By clicking Access restricted content: DYNAMIC-LINK-TEXT I confirm that I have read and understood the foregoing and agree that I will be bound by the restrictions and conditions set forth on this page.
The materials in this Restricted Access Library are for distribution only to persons who are not a "retail client" within the meaning of section 761G of the Corporations Act 2001 of Australia and are also sophisticated investors, professional investors or other investors in respect of whom disclosure is not required under Part 6D.2 of the Corporations Act 2001 of Australia and, in all cases, in such circumstances as may be permitted by applicable law in any jurisdiction in which an investor may be located.
The materials in this Restricted Access Library and any documents linked from it are not for access or distribution in any jurisdiction where such access or distribution would be illegal. All of the securities referred to in this Restricted Access Library and in the linked documents have been sold and delivered. The information contained herein and therein does not constitute an offer for sale in the United States or in any other country. The securities described herein and therein have not been, and will not be, registered under the U.S. Securities Act of 1933, as amended (the "Securities Act"), and may not be offered or sold in the United States except pursuant to an exemption from, or in a transaction not subject to, the registration requirements of the Securities Act and in compliance with any applicable state securities laws.
Each person accessing the Restricted Access Library confirms that they are a person who is entitled to do so under all applicable laws, regulations and directives in all applicable jurisdictions. Neither IFFIm nor any of their directors, employees, agents or advisers accepts any liability whatsoever for any loss (including, without limitation, any liability arising from any fault or negligence on the part of IFFIm or its respective directors, employees, agents or advisers) arising from access to Restricted Access Library by any person not entitled to do so.